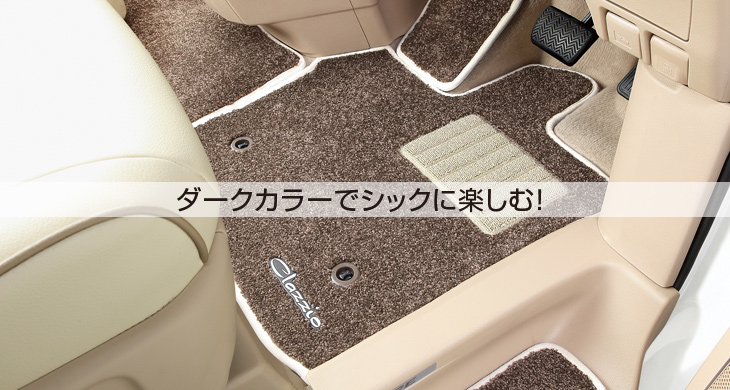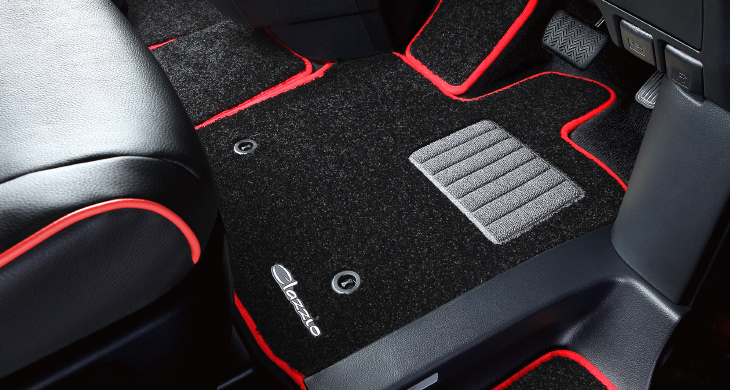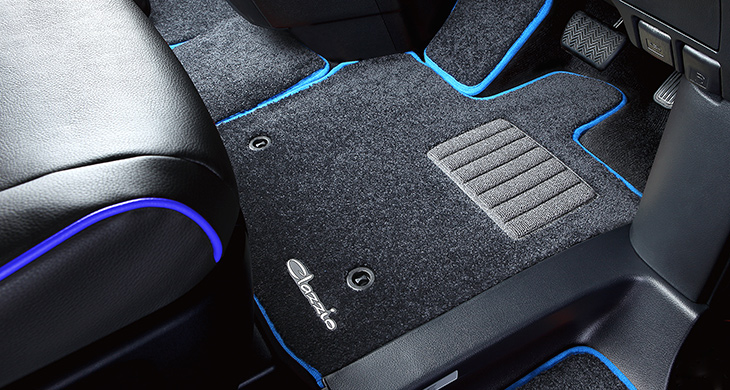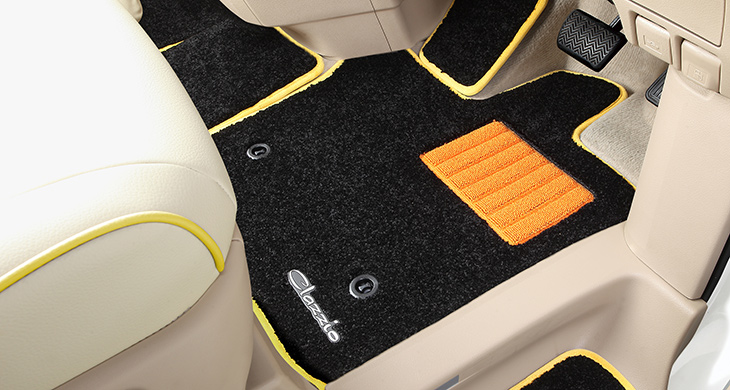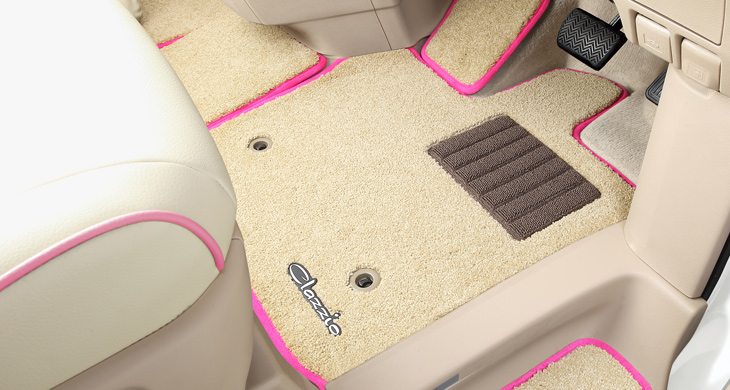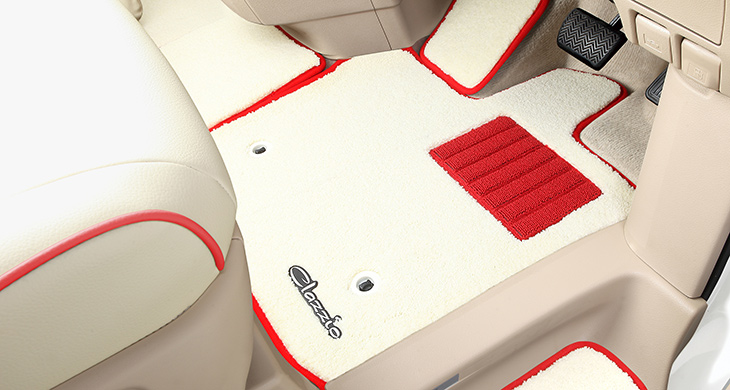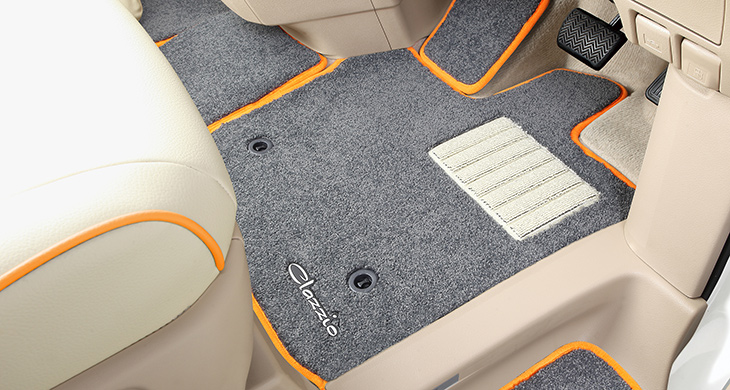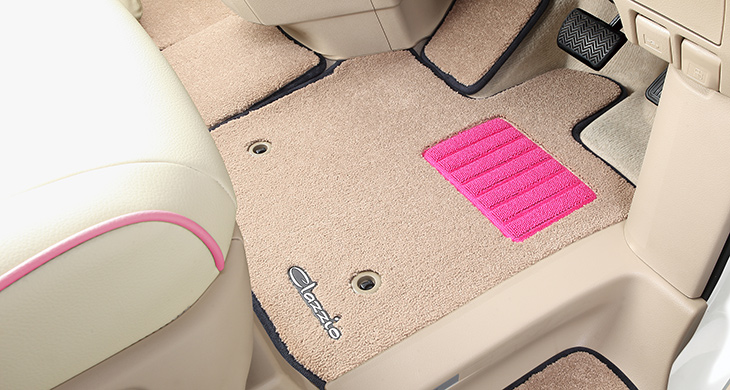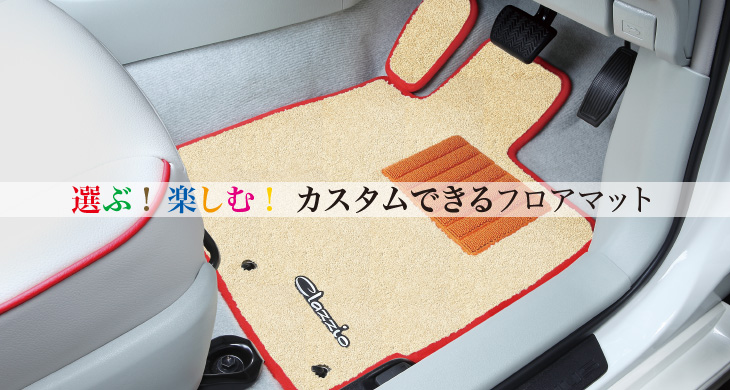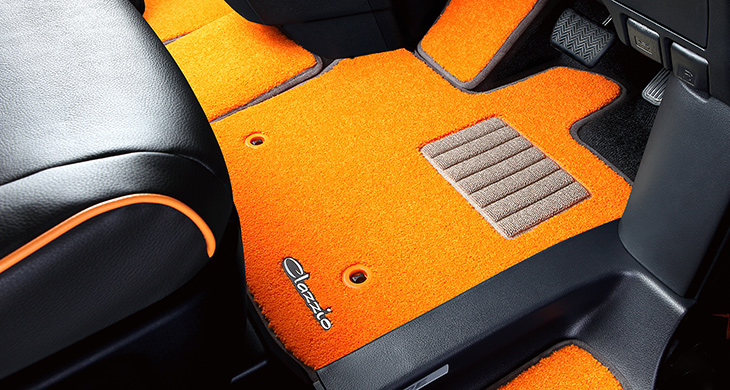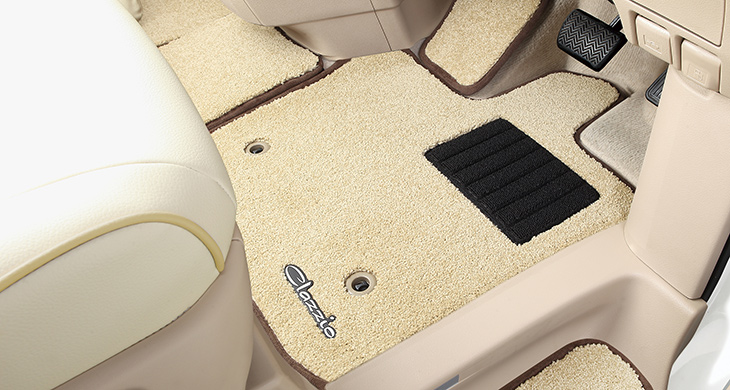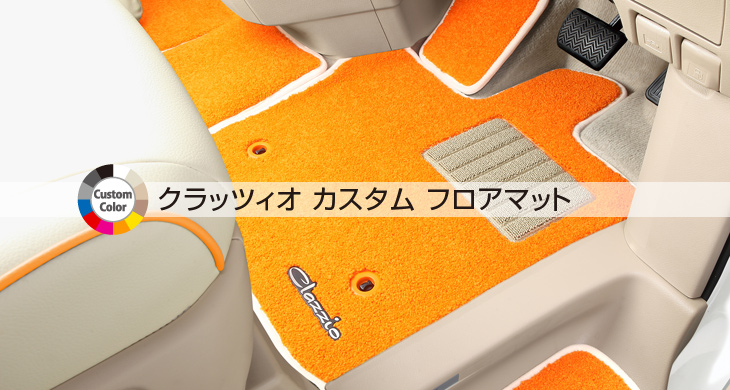 * Colors of the images might appear differently from the actual color depending on your monitor.

Clazzio Custom Floor Mats are fun-filled!You can choose carpet and pads from 10 colors, and the edge from 12 colors.
You can make original floor mats for youself from over 1,200 patterns of combinations.
We adopt the high-quality material of Japanese famous manufacturer.Thick pile of about 0.47 inches provide you a soft comfortable feeling of stepping on.
The mats are also very functional.The advanced material used for lining is lighter than a rubber and has superior effects of noise absorption and insulation.
Clazzio Custom Floor Mats are safe and secure since they are developed, designed and manufactured in our own factory under the severe quality control. Please enjoy the color coordination with Clazzio seatcovers.

Product details
---
品質と機能性
毛足長12mm
踏み心地が良い目の詰まったカーペット。

水洗いOK。

Clazzio emblem
The emblem of Clazzio logo is attached to the front mat.

Slip preventing lining material
Special material provides lightweight and slip prevention.Furthermore, it reduces road noise by an effect of noise absorption and insulation.Clazzio Custom Floor Mat supports your comfortable ride.

取付を簡単にする専用ヘラと
運転席マットのズレを防止する専用固定フックが付属
※一部車種には付属していません。
Optional Rug for the Second Row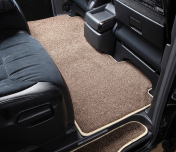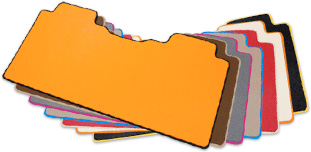 Feeling like a relaxing lounge in your car!
別売りオプションの「ラグマット」は、2列目シート足元に敷くことにより、
"ふかふか"な踏み心地をさらに実感していただける商品です。
フロアマットの上に重ねて敷くタイプなので、シートレールの隙間に入る砂や泥をシャットアウトできます。
また水洗いが出来るので、小さなお子様が汚しても大丈夫! もちろんカラーカスタムもOK!
サイズはS・M・Lの3タイプをご用意
※車種によりサイズの設定が異なります
車内の足元をくつろぎのリビングルームのように演出します。


This product is not designed to lay on a genuine floor mat.Please be sure to set the product directly on the car floor(Exept rug).
Please do not use the mats with a gas pedal cover.It may obstruct the movement of a pedal.